Stay at The Meadowpark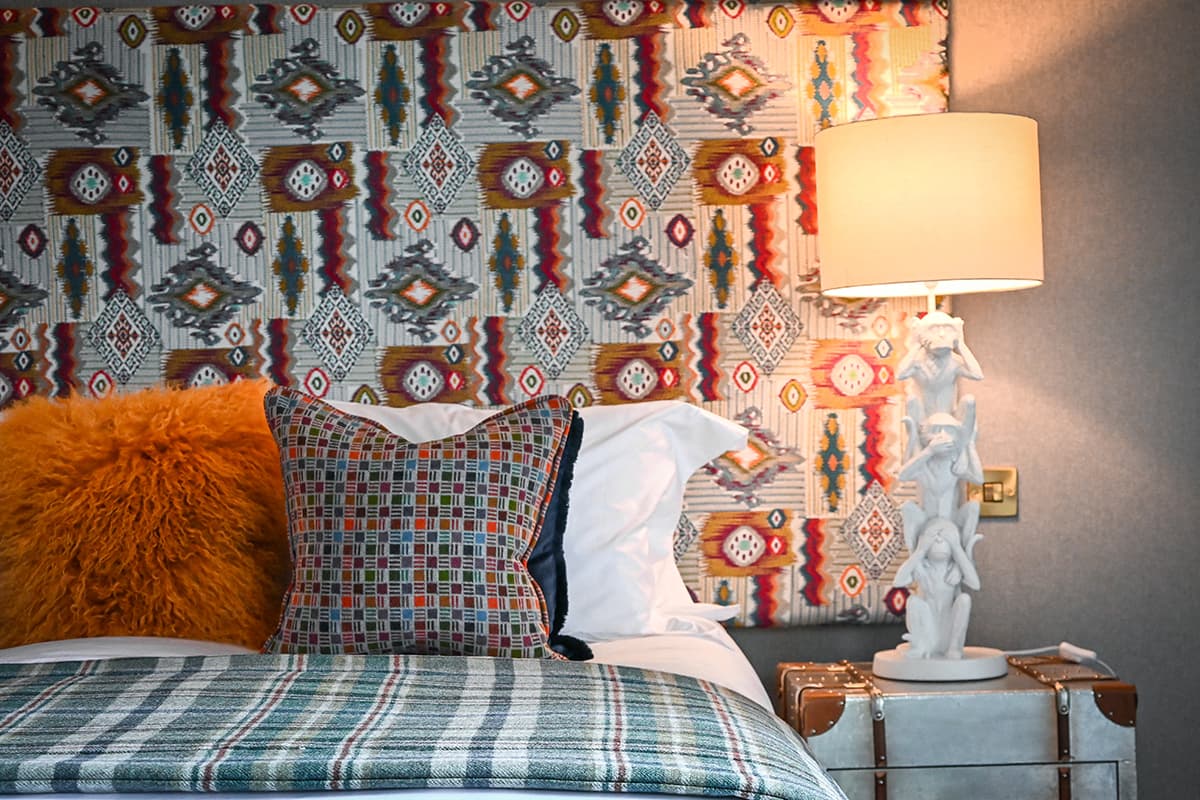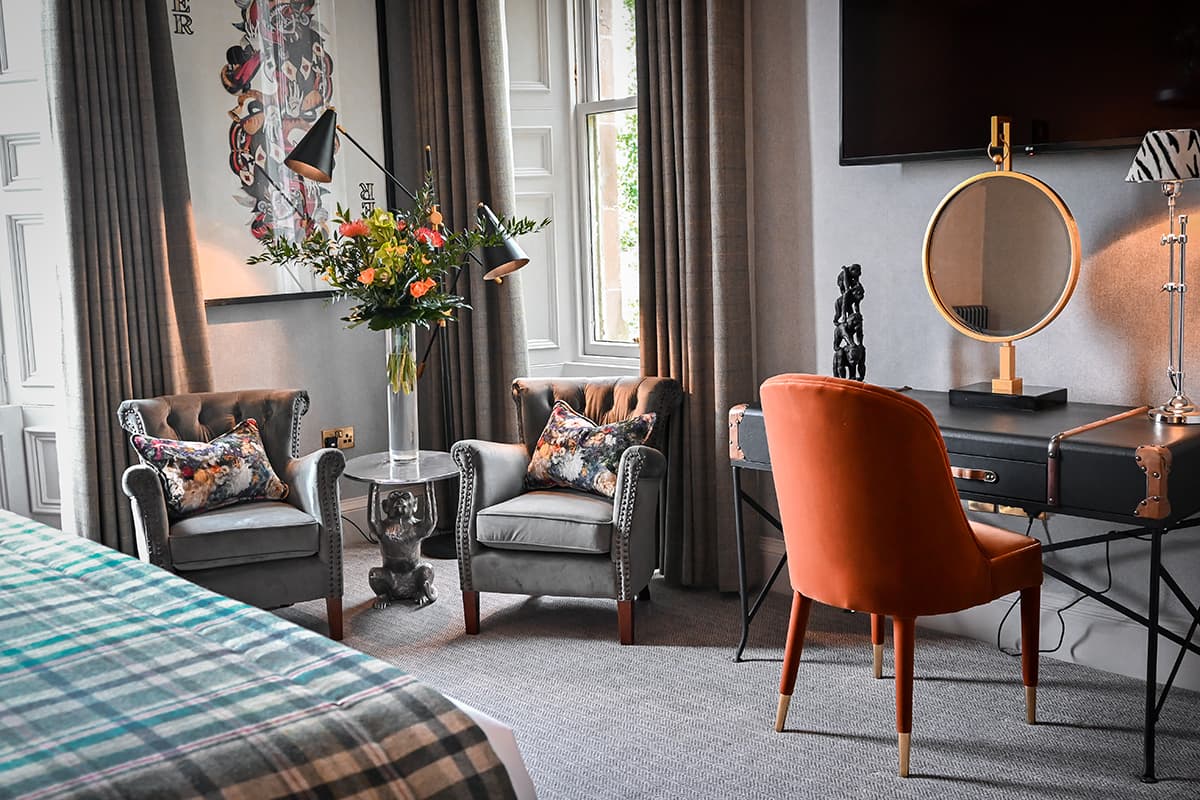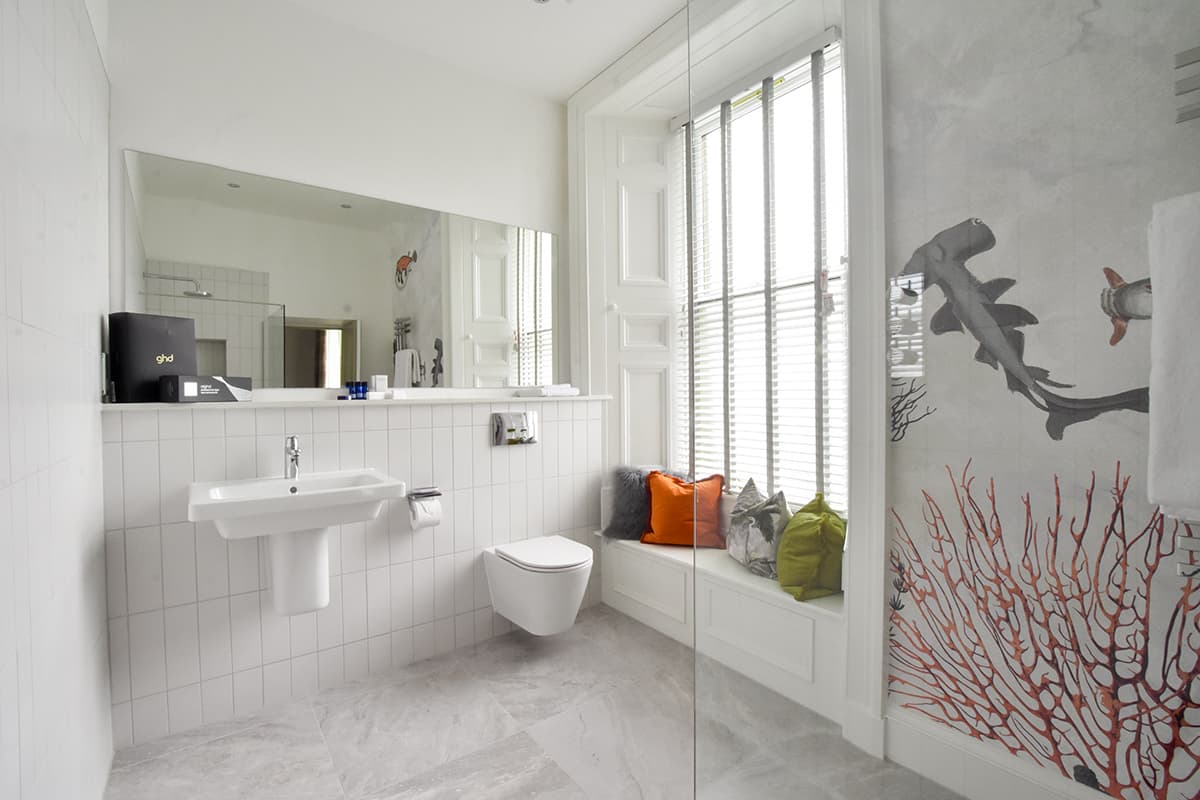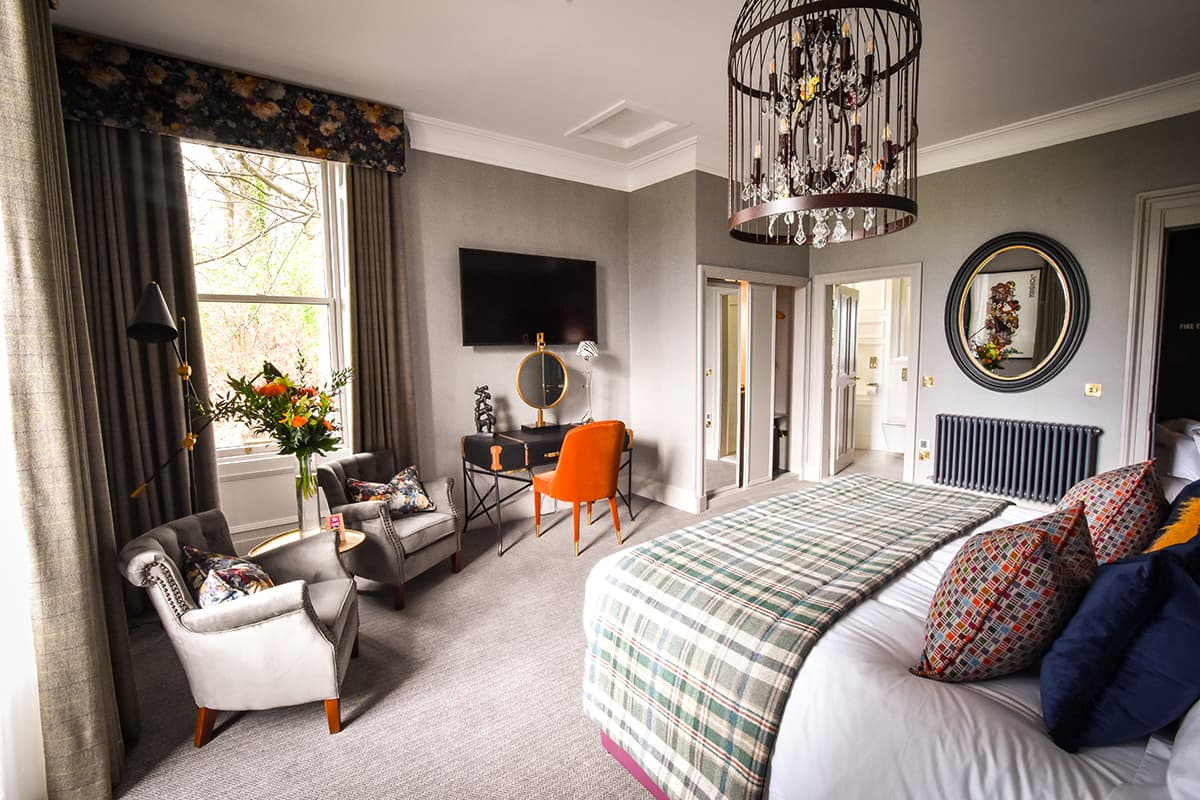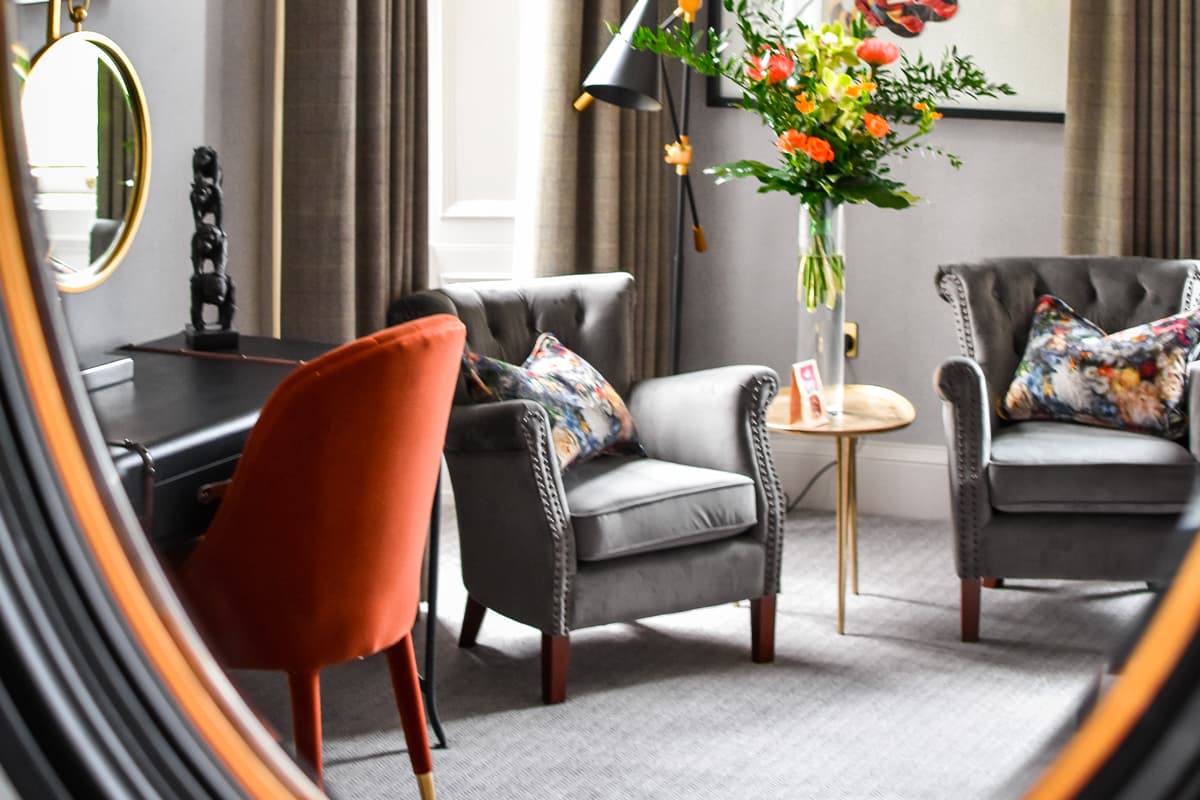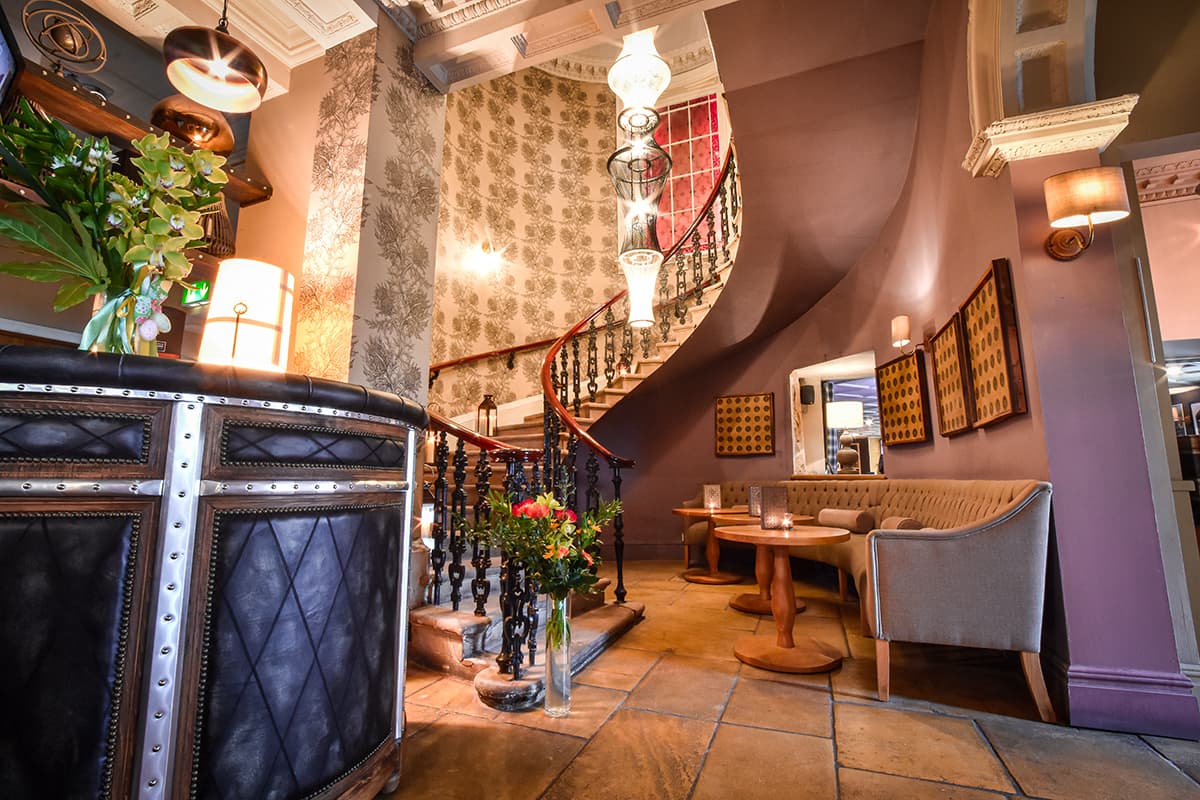 Treat yourself to a lovely night away in one of our new boutique getaway rooms. Located above our vibrant and bustling bar/restaurant, each room is beautifully designed so that you can unwind comfortably in stylish surroundings.
Our great location at the start of Bridge of Allan places us a short 10-minute drive from the centre of Stirling. We're located just at the foot of Stirling University making us the perfect retreat if you're visiting family at the uni.
Is beautifully and uniquely decorated for a stylish yet comfortable stay
Has a luxury shower room, HD 55″ TV, sitting area, workspace and complimentary WiFi
You will enjoy a breakfast pack, a welcome pack of local produce & products and a parking space included in the price
About Bridge of Allan, Stirling…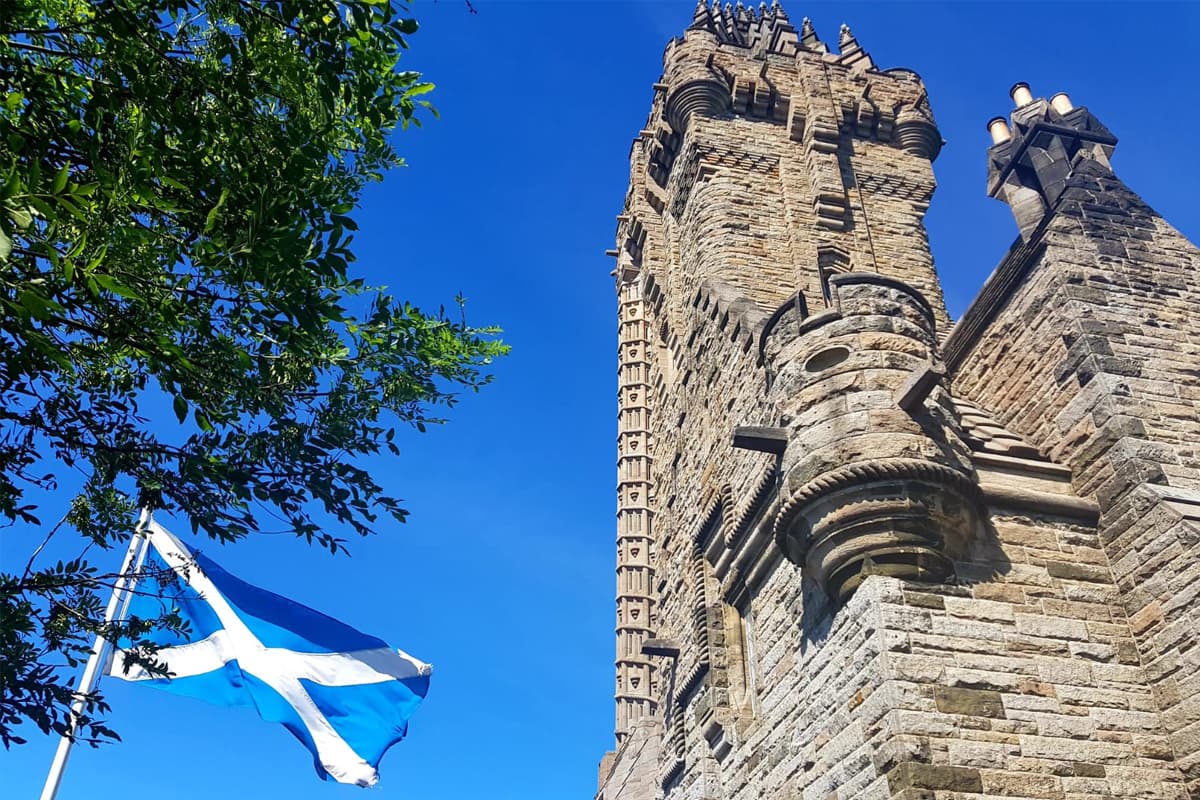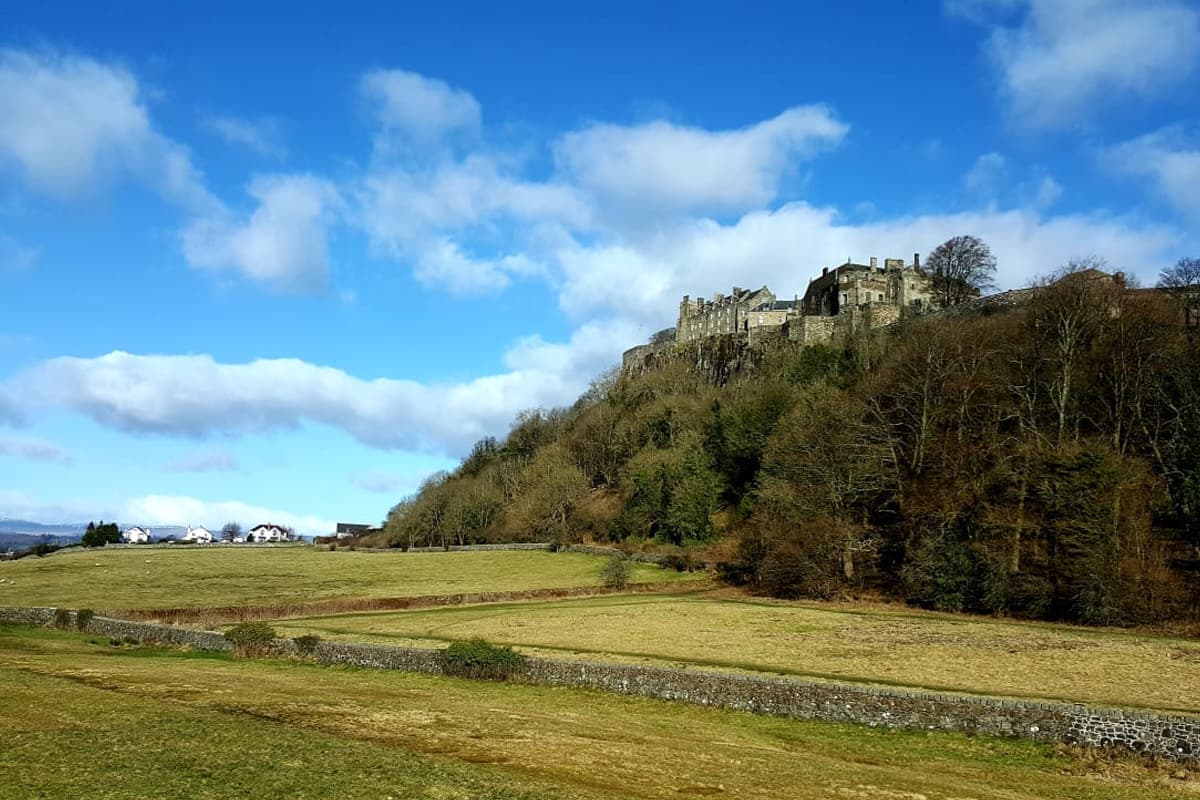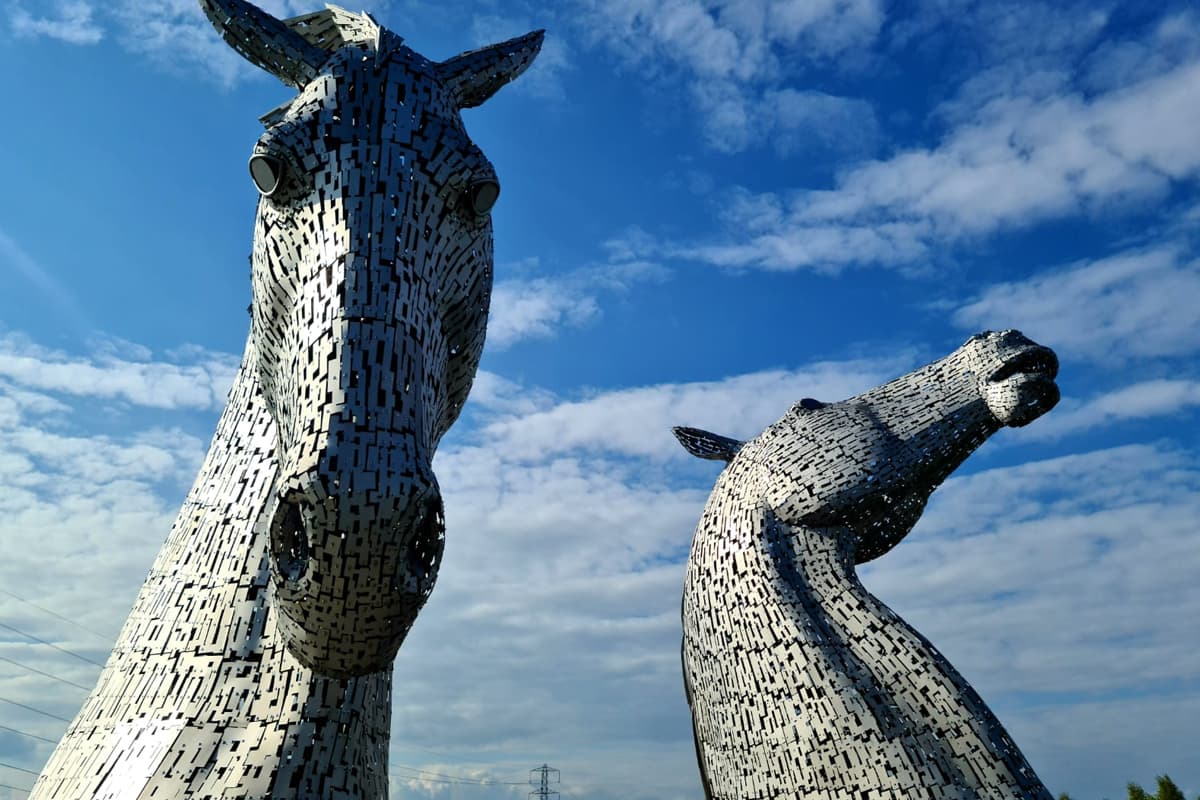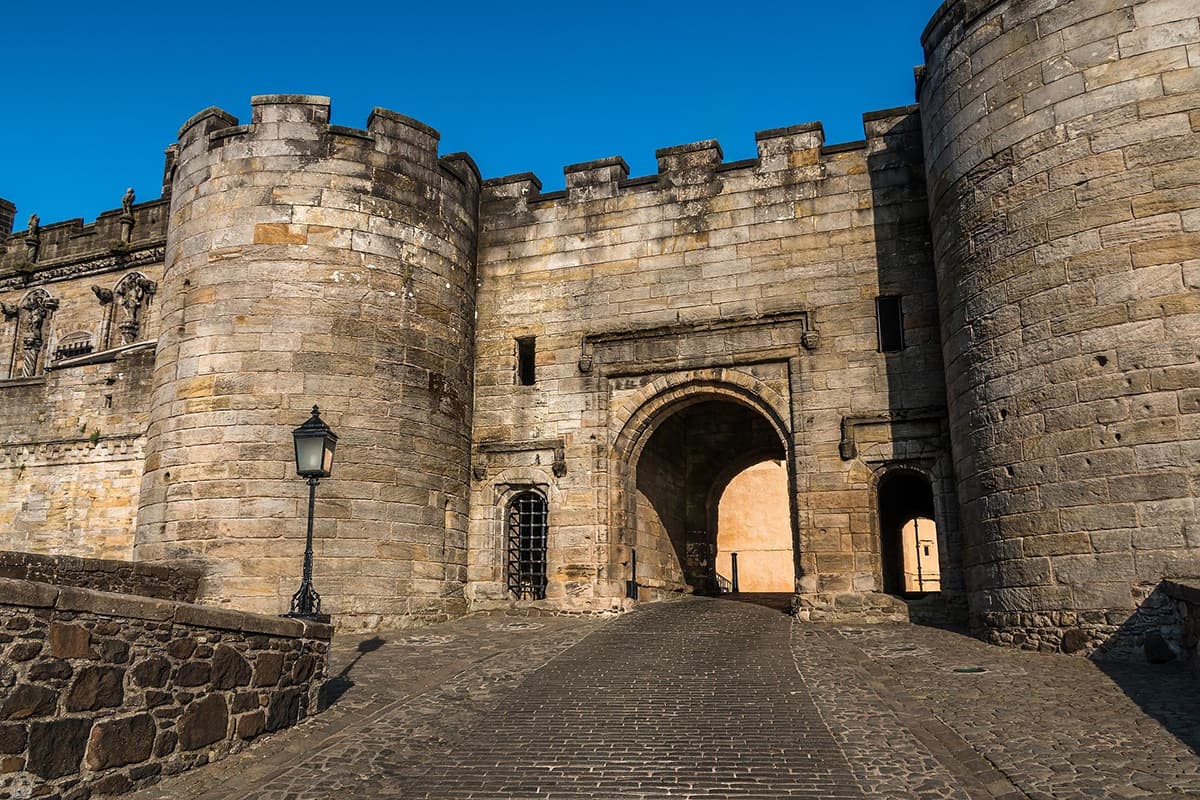 Bridge of Allan is located just around the corner from Stirling. There are plenty of local walks to enjoy in the area, and Stirling is steeped in Scottish history. Some of our own recommendations for your trip are:
Bridge of Allan (5 min walk): We are a proud part of the beautiful town of Bridge of Allan near Stirling. It's a beautiful place to walk around on a sunny day with plenty of local businesses & restaurants for you to peruse and enjoy.
City of Stirling (45 min walk): "He who holds Stirling, holds Scotland." Stirling is a picturesque city steeped in the history of Scotland.
Stirling Castle (11 min drive): Stirling Castle is one of Scotland's grandest castles due to its imposing position and impressive architecture. The scenery will take your breath away as you learn about the importance of Stirling in Scotland's history as the 'Gate to the Highlands.'
Wallace Monument (3 min drive / 30 min walk): The National Wallace Monument is a 67 metre tower on the shoulder of the Abbey Craig, a hilltop overlooking Stirling in Scotland. It commemorates Sir William Wallace, a 13th- and 14th-century Scottish hero. It's a great walk, especially on a sunny day.
Stirling Distillery (7 min drive):The Stirling Distillery is the perfect place for a distillery tour. Enjoy cocktails and gins while you are shown around their stunning Victorian building.
Blair Drummond Safari Park (15 min drive): There are over 300 animals at Blair Drummond, and you can visit them all on foot. Raised viewing platforms mean exciting eye-to-eye views of the giraffes, lions and tigers, or why not say hello to the friendly farm animals in the Pets Corner?
The Helix, Home of The Kelpies (30 min drive): The Helix is an exciting new parkland providing activities such as cycling, walking, watersports and much more. The Helix is also home of The Kelpies, two 30-metre-high horse head sculptures which are a true feat of engineering.