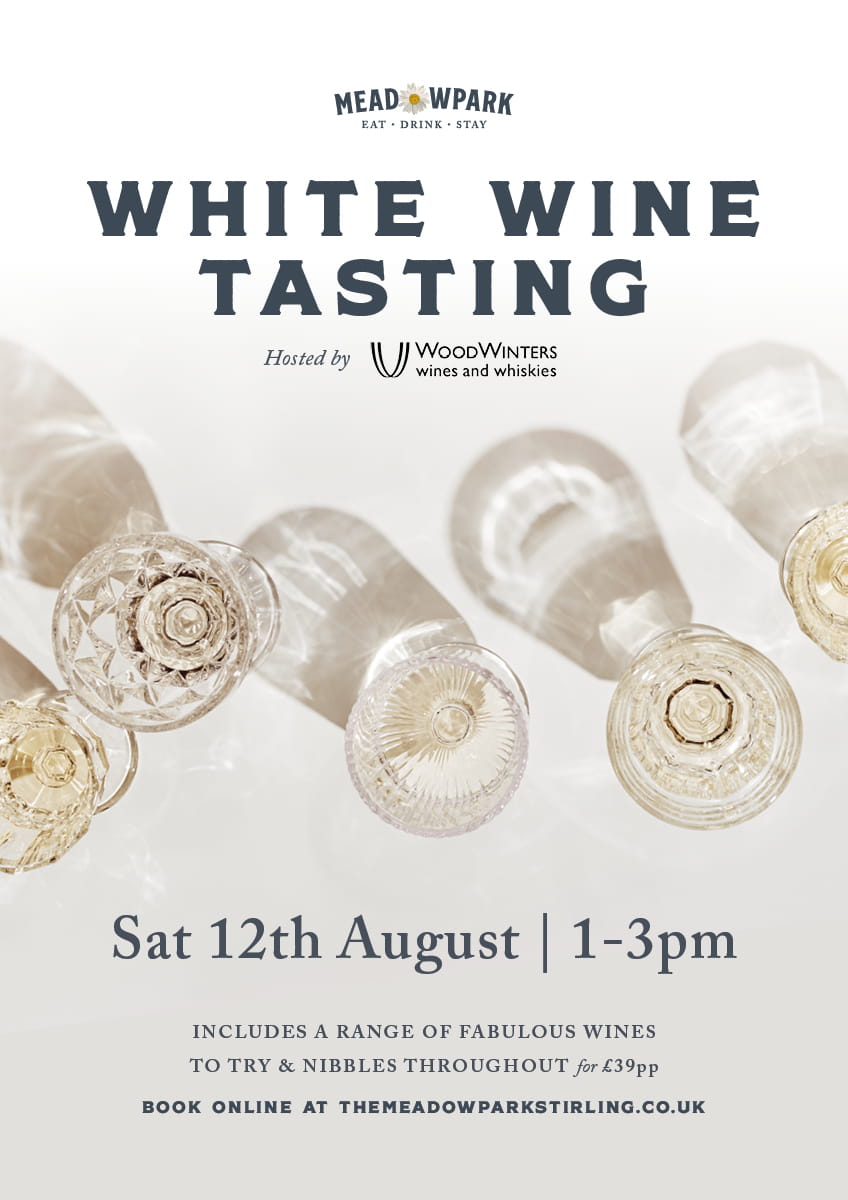 Savour the elegance of a white wine in late summer here at The Meadowpark.
Discover a captivating range of whites and let each sip transport you to beautiful vineyards.
WoodWinters are joining us to run another popular wine-tasting session.
When: Saturday 12th August 1pm – 3pm
Includes: A variety of wines to enjoy with nibbles & bites throughout
Price: £39pp
Our wine tastings are popular events and sell out quickly – get your tickets via Eventbrite today to avoid missing out.