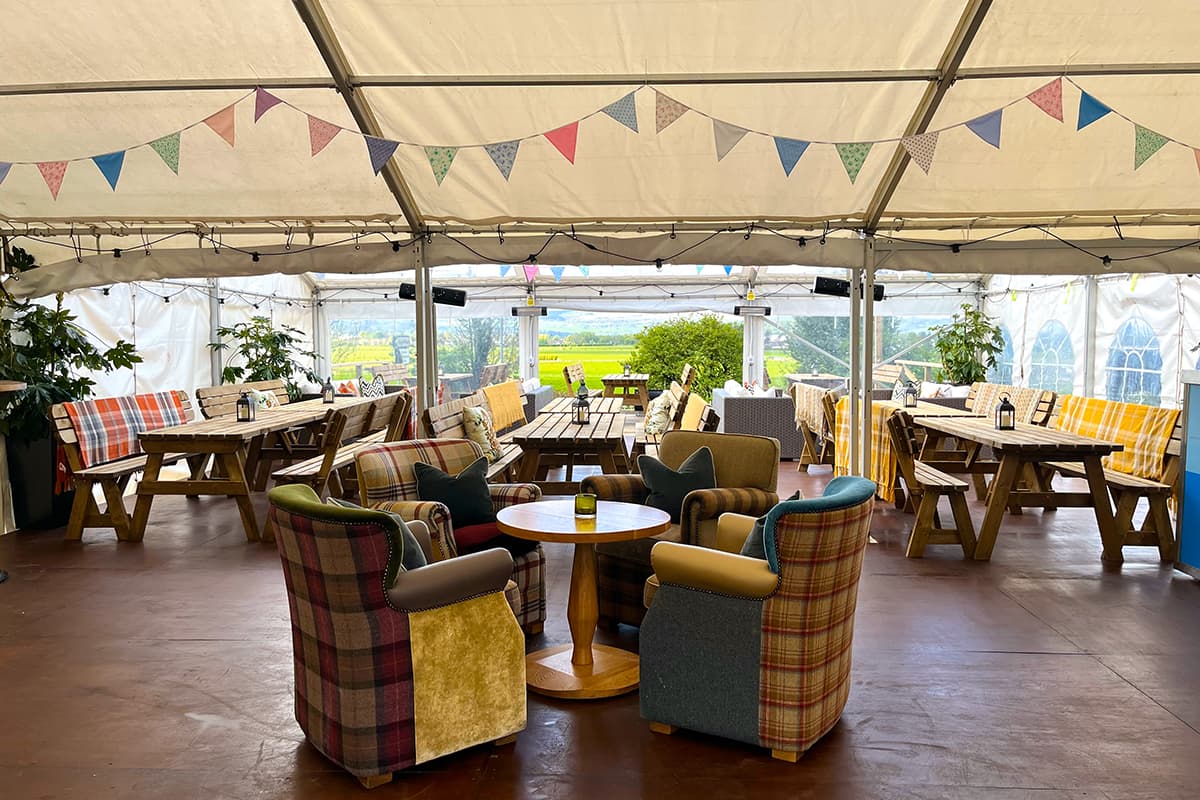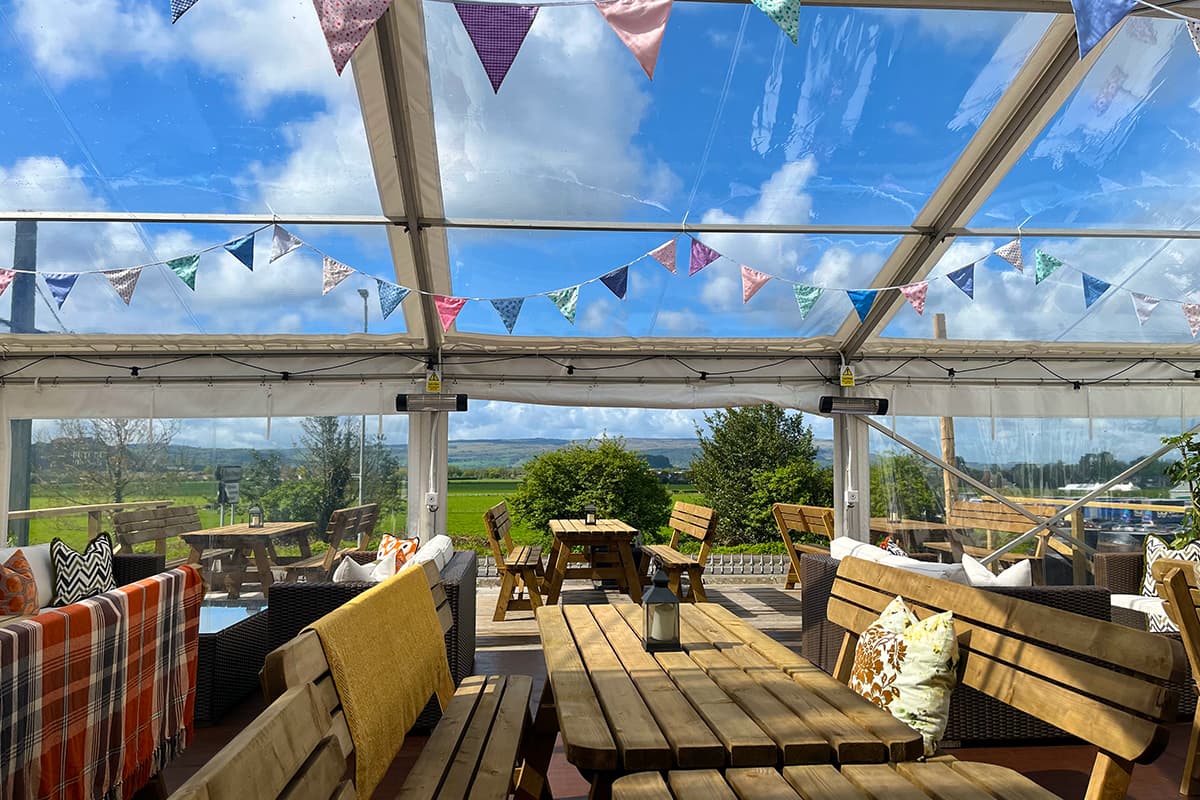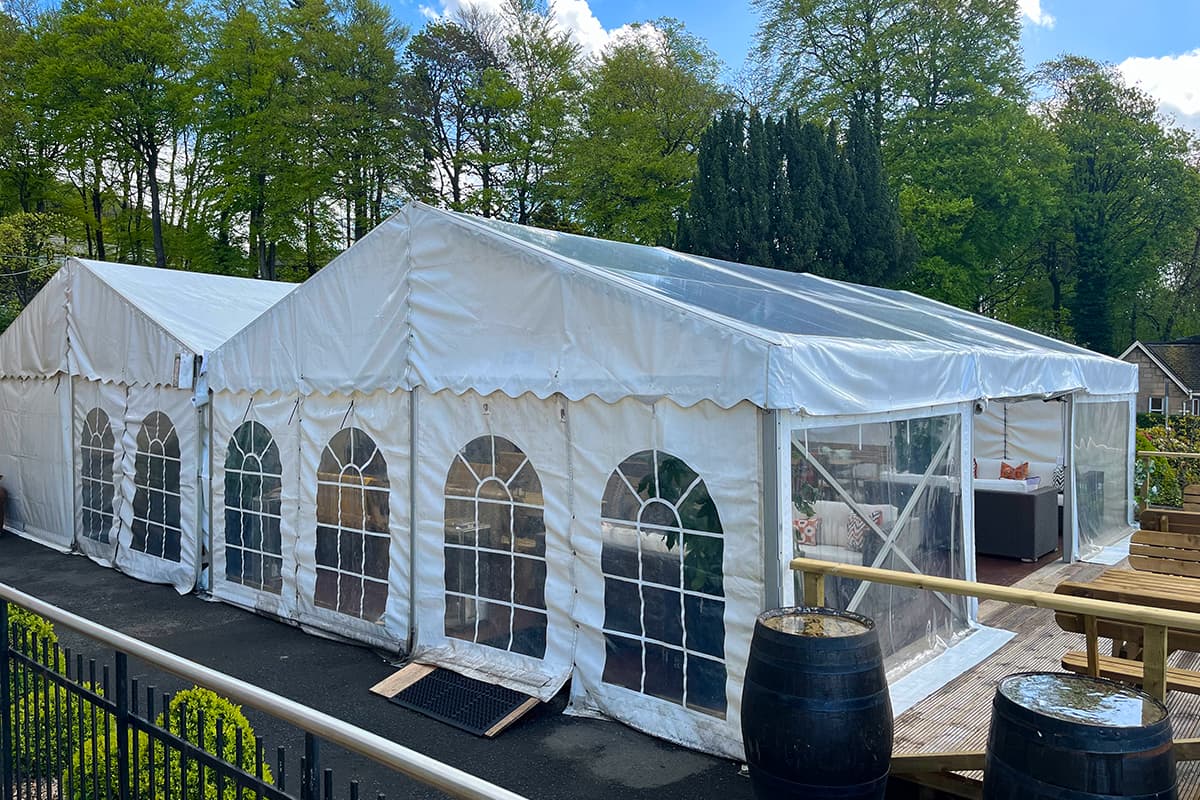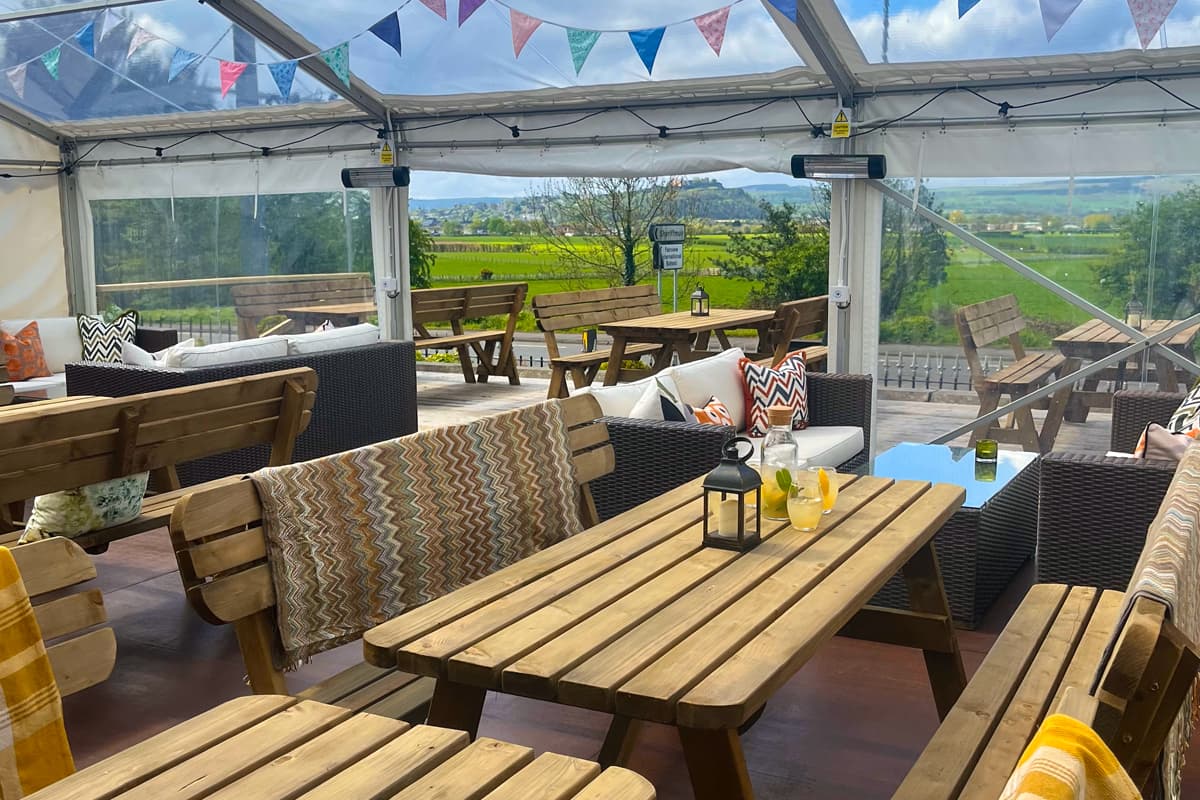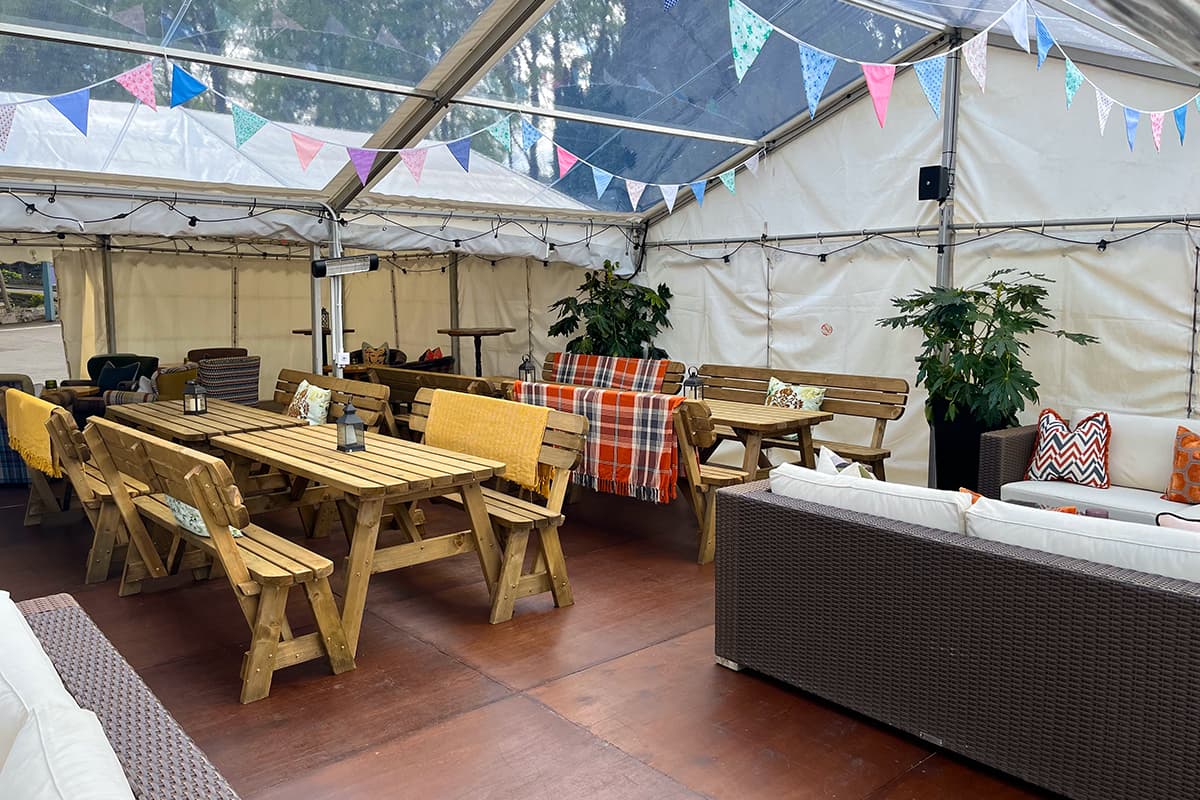 Summer's here – let's celebrate! Our Marquee is open for diners and drinkers all summer long, but what could be better than an outdoor birthday party with views of Stirling Castle?
Click the buttons below for more information about each topic.
The Marquee can host 60 people seated or 100 people standing.
We can provide a mixture depending on your requirements.
A deposit or minimum spend may be required to confirm your booking.
We cater for everyone! We have a range of hot finger food, cold finger food and poke bowls available.
If you have something specific in mind then please let us know and we will do our best to accommodate you.
The Marquee has its own private bar in the corner.
It is a small bar space and so we will build the bar based on what you want; beers, wines, spirits and cocktails are all available.
We can also provide our new Bloody Mary Trolley for an additional cost when space allows. Your guests will be able to enjoy creating their own over the top Bloody Mary with the help of our team; it's a memorable experience!
Your guests will also be welcome to come inside and order at our main bar if they want something that isn't available on the Marquee Bar for the day.
You are welcome to bring a live musician, DJ or even plug your phone in and connect to Spotify to get the tunes on until 10pm.
We are happy to provide recommendations of local artists and DJs.
Don't fear the Scottish summer! The Marquee is waterproof and fully heated on colder days so you can enjoy your event rain or shine.
Please note that the Marquee closes at 10pm every night.
Your group will be welcome to continue the party with us indoors, and we can reserve a space for you in advance to avoid disappointment. Let us know if an indoor space would be of interest to you when enquiring.
We have 4 beautifully refurbished rooms that you are welcome to stay in.
3 of the rooms sleep 2 people, 1 room is our deluxe family room that sleeps 4.
Let us know when enquiring if these would be of interest and we will be happy to provide you with a preferential rate. Please note that the rooms are subject to availability.
To get a quote, fill out the form below and a member of our team will get back to you as soon as we can.